Planning out Business Goals and Using Trello to Implement Them Class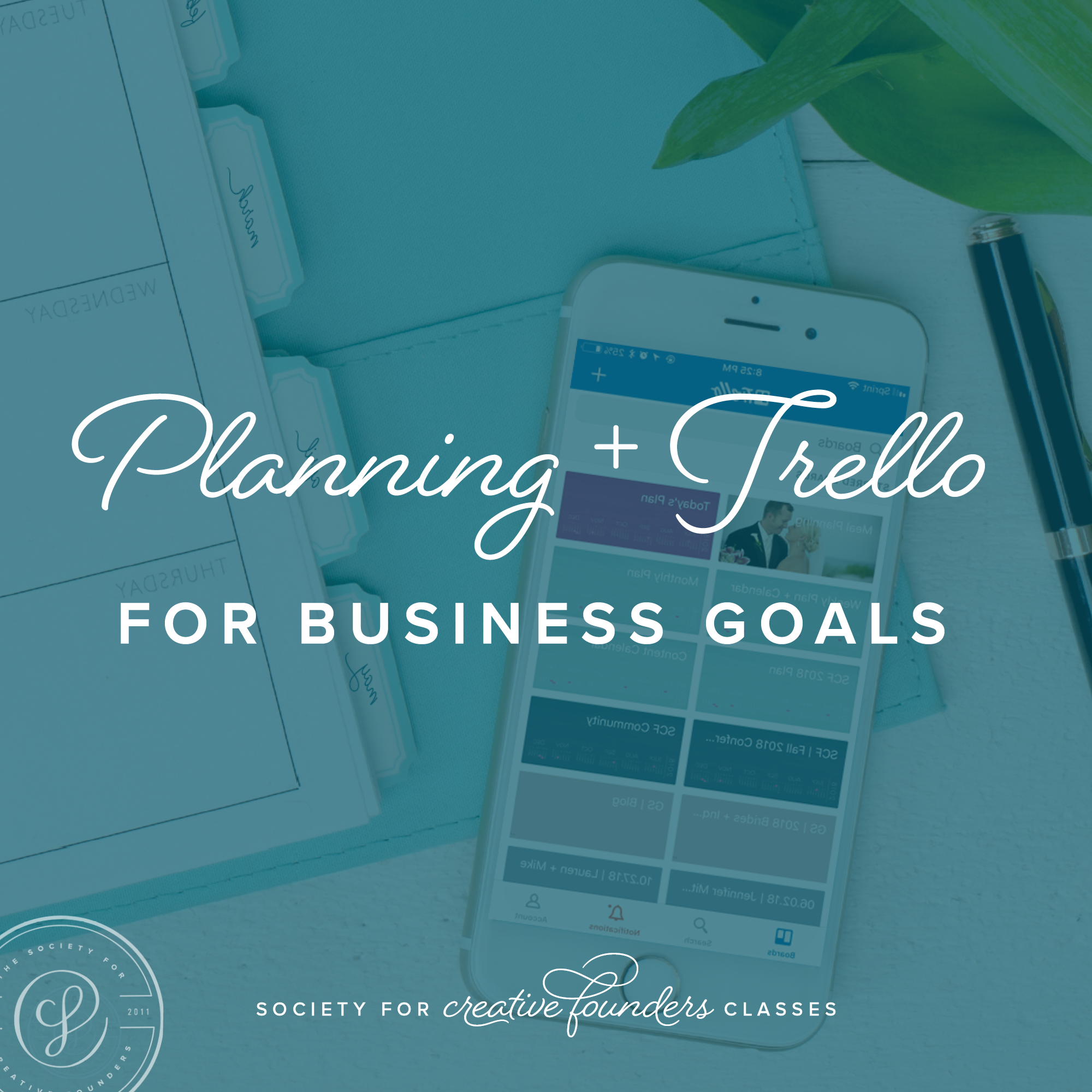 Planning out Business Goals and Using Trello to Implement Them Class
In this class, we will review where you are now compared to the goals you may have set for yourself or your business earlier in the year. We'll chat about the first half of the year, followed by making a plan for the remainder of 2018. Within this plan, we'll talk about goal setting and you'll set at least three big goals using the SMART method.

*This is a recording of a live class.

Kristin will show how she uses three different Trello boards to plan things and keep them moving forward continually in monthly, weekly, and daily format. We'll also talk about implementing Butler for Trello and how it can help you to stay organized.
Learning Objectives:
Review the first half of the year and see where you are now

Make a plan for July - December

Set at least three goals using the SMART Method

See how to use Trello to plan in different boards to set yourself up for success

Learn about favorite Trello plug-ins and how to get started with Butler

Commit to stick to your plan for at least four weeks to allow yourself to get used to a new system, making adaptations as needed
After purchasing, you'll receive an additional email to set up your account to access this class.